We get a lot of questions regarding what Information Management actually is and what are the different factors/components/processes related to it. So we created a handy, comprehensive infographic on the entire Information Management Process Flow, and how your physical and digital documents move from stage to stage when you subscribe to a complete Information Management Solution, which consists of:
Document Scanning & Digitization
Document Management Solution (DMS)
Records Management
Here's the flowchart: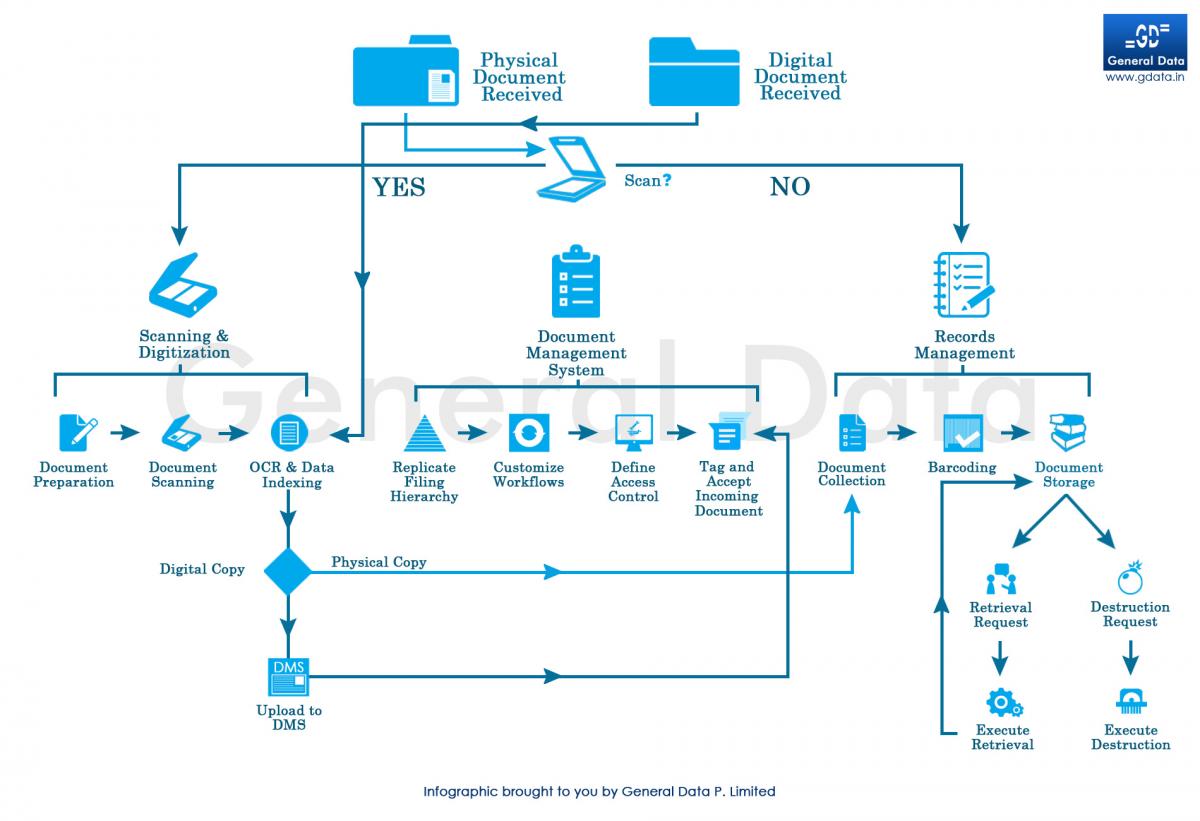 Of course, there are a lot of sub-processes that haven't made it to the chart, but these are the main steps you'd find in any end-to-end information management service. If you would like to know more about how Information Management can help your business, do get in touch with us.