Searchers reach your landing page after clicking your Ad on Google. This landing page is where you have control over what your users see and experience, and so, this is where you must incite a Call-to-action from your visitor – whether an enquiry form submission, a newsletter signup, a phone number to call on, or an e-commerce conversion.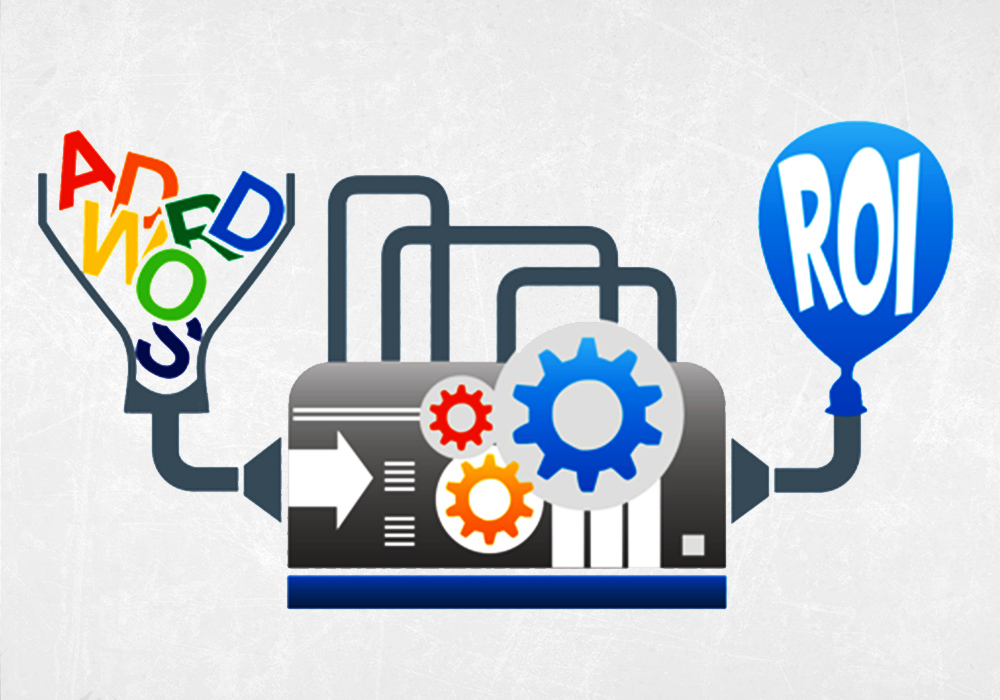 When you next reach a landing page, take a look at how it's put together. Is the landing page optimized? How can it be improved to elicit a user-action. As a Digital Marketing Agency, we take into consideration many factors when designing and developing landing pages, here are some of the important things to keep in mind:
End Goal
Always chalk out your end goal before structuring the landing page. Do you want to capture an email address or some other information or do you want the visitor to perform a different action? Some products and services require a two-way dialog with your sales team, in which case highlighting your phone number in multiple places becomes important. Enquiry forms are probably the best call-to-actions since they're quick and easy for visitors to fill out and minimizes the effort required by them.
Target Audience
Your landing page needs to speak to your target customers. The most straight forward way of doing this is to gauge and outline personas of your target customers and then plan the individual elements of your landing page around them. This is imperative when deciding the theme & color scheme of the page, writing copy, including a call to action and balancing the amount of content and vertical length of your landing page.
Also Read: 9 Tips to Optimize Your SEM Campaign
Powerful Call to Action
The call-to-action is where you ask the visitor or reader to initiate an engagement with you. How you word and graphically represent your call-to-action(s) affects your conversions the most. Remember that your audience has a short attention span and will be evaluating your competitors before initiating a dialog with you. You need to convince them that your offering matches their need.
No Distractions
The aesthetic value of a landing page must never take away from its essential purpose. There's no reason why your landing page shouldn't be visually appealing but be careful that you don't distract visitors away from your call to action.
Also, do not overwhelm your visitor with content. A landing page should be short and succinct. While you may feel the need to inform your visitor with as much information as possible, this usually works against you when inciting a call-to-action. Bullet points, short sentences and visual representations of information all help in keeping your landing page to the point.
Write to Sell
If your landing page is eventually not converting potential customers into sales, there is something wrong with the way your content is written. This is where knowing how your audience behaves matters because you can tailor the entire landing page around how they purchase products and services. Appeal to the needs, wants and desires of your target customers.
Think Colours
Colours are the dimensions that lend beauty to vision. There is a deep level of psychology behind the use of colour and it can be an extremely valuable tool when utilized properly in your landing page. The correct colour combinations in harmony with the brand make the visitor feel welcome and confident of the brand.
By and large, web services use soft color palettes, b2b landing pages are more direct and less fussy, and when selling consumer products, the product images speak for themselves.
Test, Test and Test Some More
Even if you create your landing page using all the best practices and guides available, its still not guaranteed that your page is perfectly optimized. While you may be getting conversions, without A/B & multivariate testing – serving multiple pages to different visitors for the same ads - you don't know whether another version of your landing page will generate a higher conversion rate. You could create and pit radically different landing pages against each other or just modify individual elements and launch multiple versions of the same page with minimal change.
Properly tracking your conversion data as a result of A/B and multivariate testing will help you improve your landing pages using actionable insights.
Keeping the above points in mind when designing landing pages will undoubtedly help you optimize your paid Google Adwords & Display Network campaigns, and any other paid campaigns like those on Facebook & Twitter. We've used the above pointers to great effect for ourselves and our clients. If you're interested in running a paid ad campaign, do get in touch with us to see how we can help.