If Facebook were a country, it would have the largest population in the world. It's difficult to avoid a platform that has such an extensive reach. The icing? The inhabitants are profiled and targetable. You can broadcast your message to a subset of the population based on criteria defined by you – age, location, gender, interests and more.
If you deal with an end-user or consumer, you'll find Facebook Advertising working for you more often than not. Even many B2B businesses successfully leverage Facebook to drive branding or sales.
There are three primary ways in which you can advertise on FaceBook:
Boost a post
Promote a page
Send people to your app/website/landing page
Your Facebook strategy defines which of the above you emphasize. You might want to just send people to your website to sign up/download something/submit an enquiry, or execute a balanced campaign of all three of the above to create awareness, establish a running dialogue with the audience, and from time to time offer a call-to-action to interested consumers.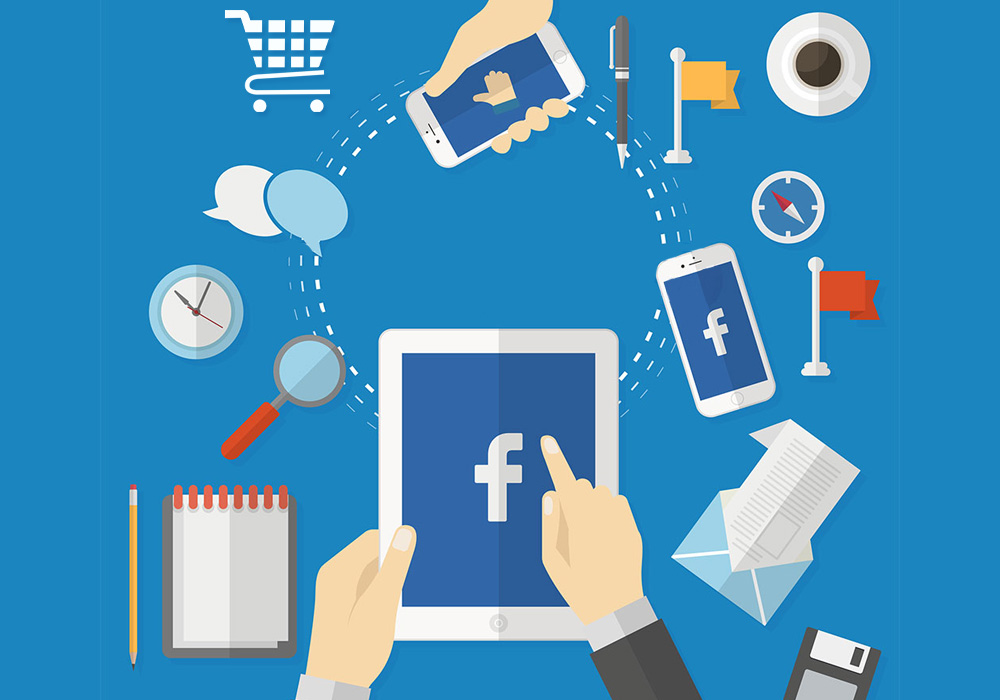 Given below are some useful Facebook marketing tips to help you maximise click-throughs and conversions from your Facebook campaigns.
Strategy #1: Interest-Based Targeting
Keeping the reach and diversity of the platform in mind, Facebook ad targeting is very versatile. It allows you to target your ads based on user location, age, gender, interest, relationship status, education, and more.
Interest-based targeting is very helpful because platforms like Facebook use data to profile their user base. For example, users who like football might tend to like cars, mobile phones, traveling, etc. User interests are gauged based on factors content they share, pages and status updates they like, the apps they share, etc. and also factor in demographics like age, gender, location.
Strategy #2: Craft a Compelling Lead Magnet
A lead magnet is sometimes jokingly referred to as an 'ethical bribe' due to its effectiveness. 'Give and take' being the basic tenet of any trade around the world, what you offer to your leads in return for their email address and other contact information matters. This is why so many ads highlight discounts, limited time offers, cashbacks and automatic entries into contests.
What you choose to give away in return for a lead's contact information of course depends on the nature of your business and marketing budget. You can choose from lots of options when you're deciding what to trade in return. For instance, Ryan Deiss, founder of Digital Marketer, offered templated social media postings in a 'Social Media Swipe File' and collected over 28,500 leads within 45 days, a remarkable feat!
Strategy #3: Build High-Converting Landing Pages for Facebook Leads
Building your landing pages is step one, optimizing them to maximize conversions is step two. The moment you create a landing page, your mindset will shift towards conversion rate – which is where it needs to be. As you gather and analyze incoming traffic, you'll be better positioned to experiment with the page copy, the structure, call-to-actions, image placement, etc.
Your landing page should contain all the key elements–the headlines, subtitles, testimonials, benefits, hero shot (the primary image or video that defines your offering and its benefits) and call to action. These can be tested and improved.Changing your CTA button color or position can have a significant impact on your conversion rate. Make sure the copy and content is accurate and persuasive and most importantly, succinct. The page shouldn't overwhelm the user with a profusion of information.
Strategy #4: Account for Mobile
Facebook is a massive driver of social activity on mobile devices. People share on the go, view ads on the go, and perform conversion actions on the go.
Which means your landing pages need to be served up in the right formats for mobile devices – they need to be mobile-responsive. A 'mobile first' approach is rapidly gaining popularity in social media marketing strategies.
Also Read - 5 Things to Keep in Mind When Creating a Responsive Website.
Strategy #5: Low-Friction Conversions
Many people are using Facebook advertising in the wrong way. If you haven't created a way to capture and nurture your audience, you'll waste a lot of money. Low-friction conversions are the best approach when running a Facebook ad campaign. Smart Facebook PPC advertisers don't come to Facebook to make sales. Rather, they offer high-quality lead magnets to their users to get them to subscribe to a newsletter, fill in enquiry forms or call helplines and sales representatives.
We hope the above tips help you create and manage your Facebook ads. We undertake social media marketing and optimization for our clients. If you'd like to learn more about our offering,do get in touch