Google Apps for Work is Google's Cloud-based Collaboration & Productivity suite of products – the core of which is Gmail (Google's E-Mail for businesses solution). If you are a still growing small business, chances are you won't have a large budget to invest in IT software infrastructure like e-mail, instant messaging, file collaboration, synced calendars etc., which today are essential for productivity and communication.
That's where a Collaborative Suite like Google Apps for Work comes into the picture. When all your calendar/mail/chat/file/web analytics and other critical data sits behind a single, secure login, it becomes much easier to access and use. Think of Google Apps as a work management assistant that makes sure you always have the data you need, when you need it. It allows you to establish a personalized domain name with email addresses set as @yourdomain.com extremely quickly, and all those @yourdomain.com accounts are managed from a centralized administration system with delegable authority. The Gmail interface is extremely easy to work on for any employee that joins your organization.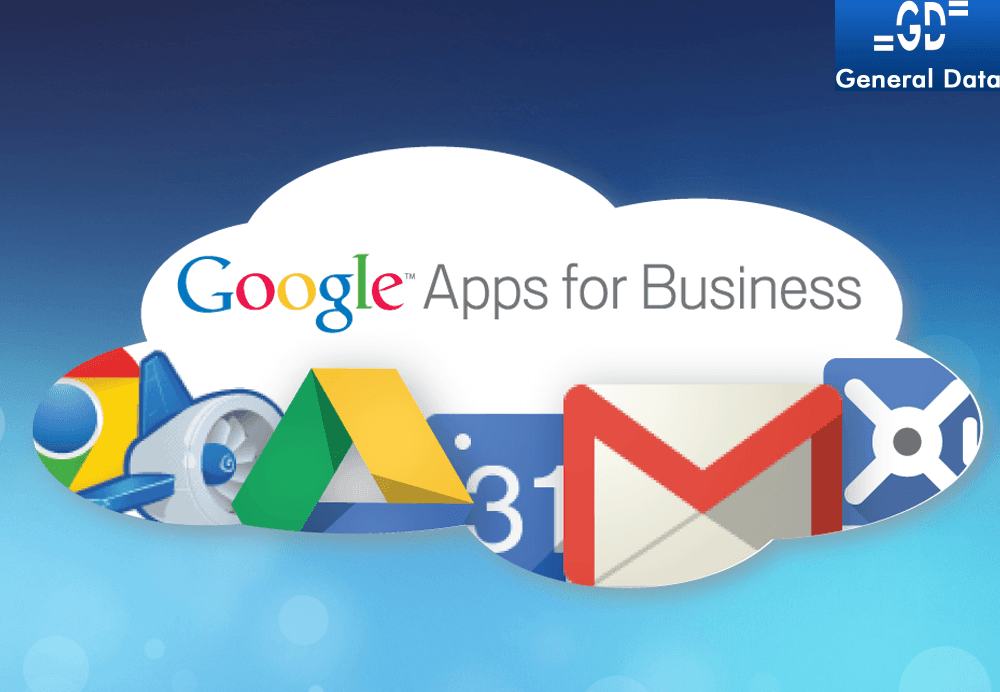 The benefits of Google Apps for Work are:
Massive storage space of 30GB per email ID – more than sufficient for most setups. Upgradeable to Unlimited.
Advanced and always-evolving Spam Filters to reduce spam mail, reducing time spent dealing with and deleting unsolicited mail
True mobile compatibility – usable on the move from any smart mobile device
Seamless migration from existing solution with the help of Google Apps for Work Partners like General Data P. Limited
Very easy to adapt to, virtually no learning curve to begin using Gmail and other Google Apps
Very safe and secure solution with the latest encryption standards & HTTPS secure connections
Google's business email pricing falls in line with what most businesses – small or big – would budget. Rs 150/user/month (India pricing May 2015) gives you access to all the core apps and tools, while $10/user/month adds on even more features like unlimited storage, mail archival and discovery, audit reporting, advanced mail and administrative policies, etc.
General Data is an authorized Google Apps reseller in India that can help you understand how to migrate to Google Apps from your existing solution, select the right Google Apps plan, enable Apps you require, and carry out end-to-end migration, implementation, initial setup and final handover. We have helped many companies implement Google Apps from scratch and replaced legacy setups with Google Apps seamlessly, with virtually no downtime.
In order to find out what Google Apps for Work can do for your business, do get in touch with a Google Apps for Work Partner like General Data Private Limited.